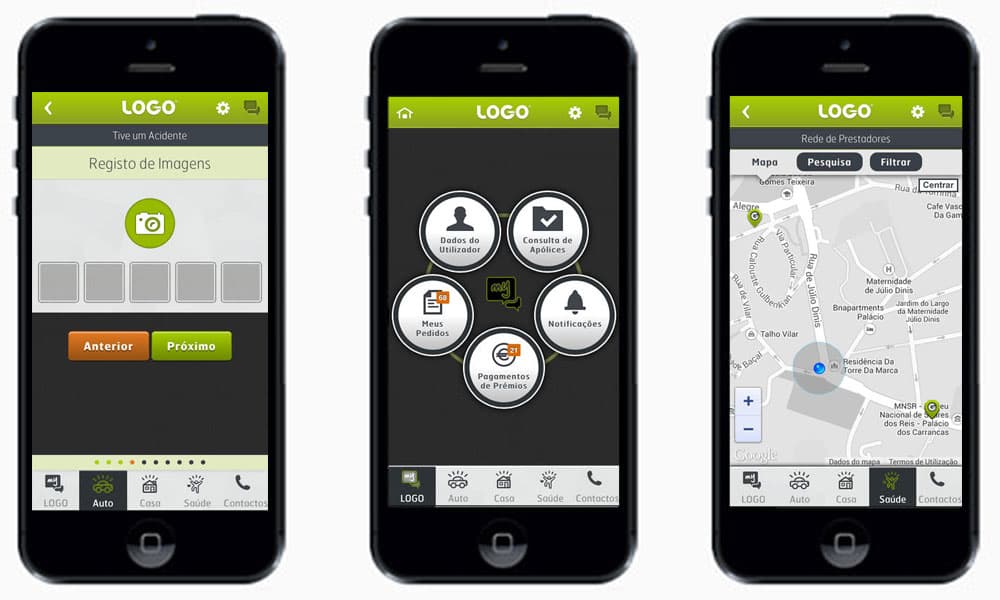 Motivation
Working @ ActualSales, build the mobile application for LOGO Seguros.
Description
LOGO is a major insurance company in Portugal.
This hybrid mobile application was only for LOGO clients. Allows you to manage your entire relationship with LOGO, from a simple request for information to the participation of a claim and all subsequent proceedings, including, for example, the marking of expertise.
It had integration with SalesForce platform. Using Google Maps, the user could do all sorts of things: find a shop nearby, request assistance, etc...
Sadly, back in 2014, the tech path chosen was... jQuery Mobile. So, nothing really good would come from that.