iJesus (old version)
---
Mobile Application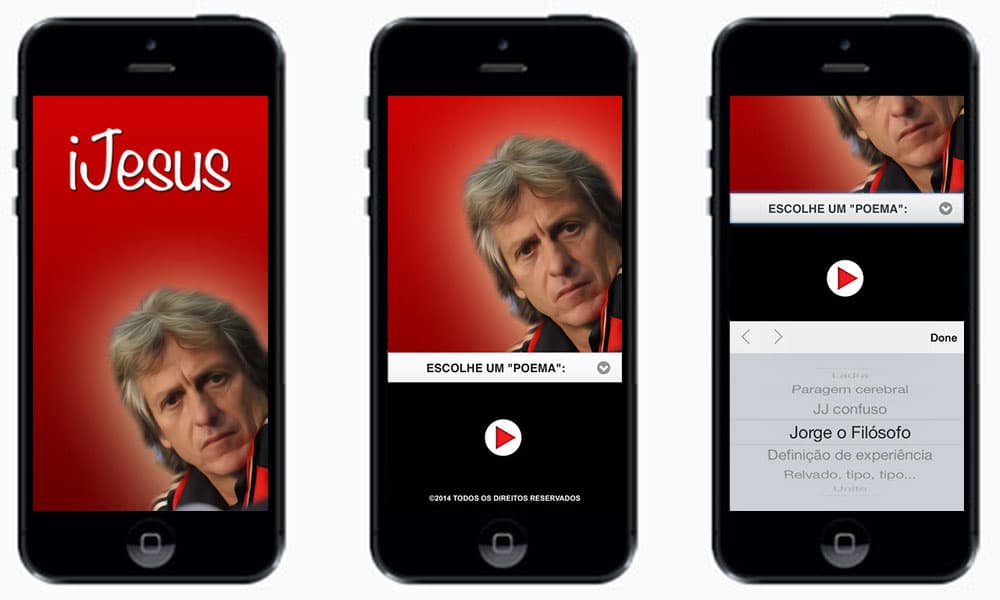 Motivation
Create a mobile application to consume the mythical phrases of football coach Jorge Jesus.
Description
This is the second version of iJesus, a personal project of mine.
It was built with Ionic Framework (v1) and Cordova/Phonegap. Besides a total redesign, it had the ability to share on Facebook and Twitter. The application is a compilation of all funny phrases from Jorge Jesus.
Portuguese football fans surely know what I am talking about.