Só Futebol
---
Mobile Application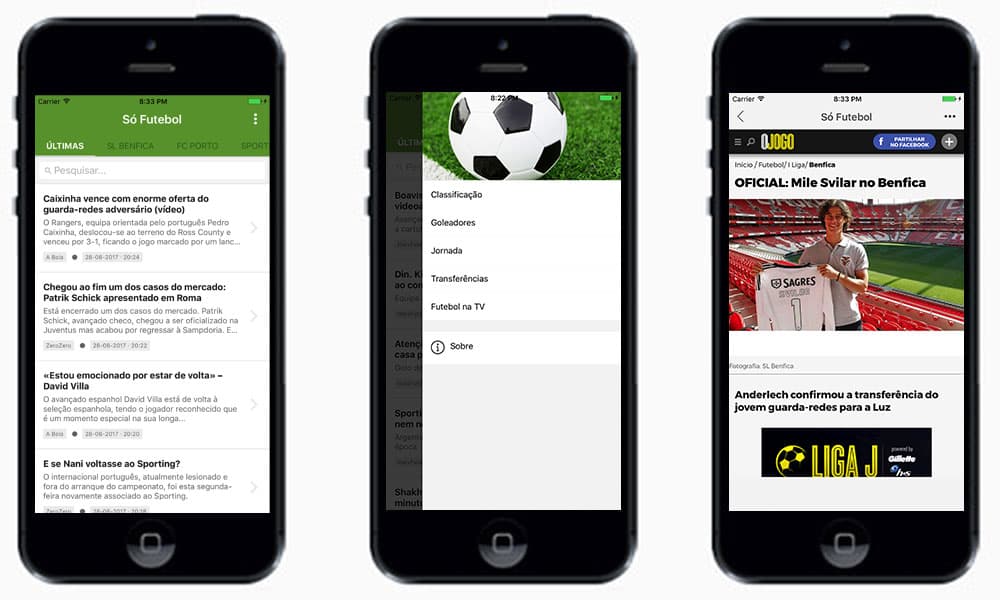 Motivation
Create a mobile application to consume only football news using React Native.
Description
This was a personal project.
It was the new version of this project of mine. But this time built with React Native from scratch.
The application, consists in having access to all news about football from the major news source in Portugal in one single place. Besides the news, you can check the competition table, top scorers, next games, games on TV as well as players transfers.
All the news credits goes to his authors.
It was available for iOS and Android.