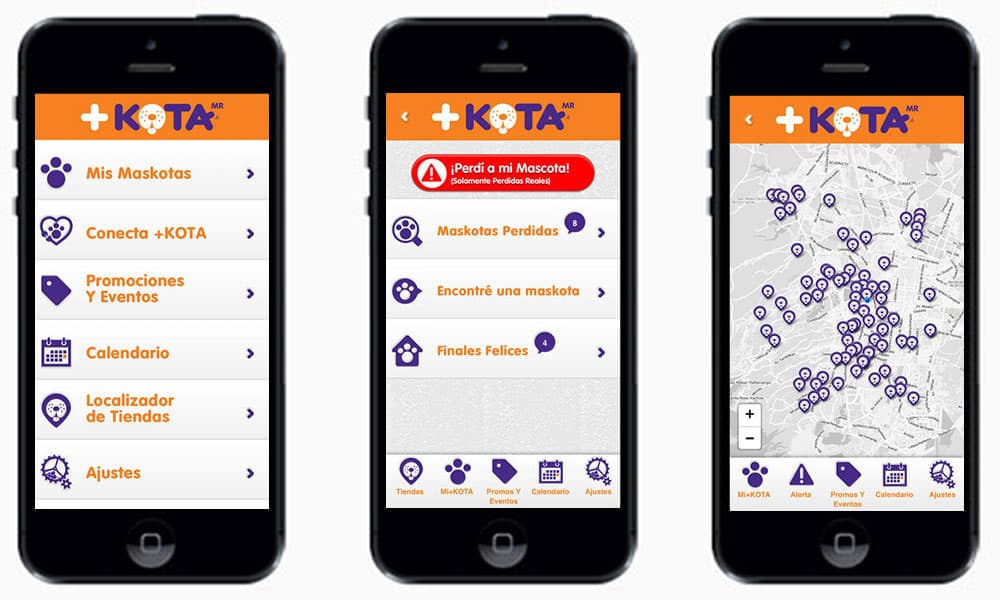 Motivation
Working @ ActualSales, build the mobile application for +KOTA in Mexico.
Description
+KOTA is/was probably the biggest pet store in México.
The goal of this hybrid mobile application was for the user to be able to register his pets and do all sort of things like create pet profile, communicate with other users, find stores, etc...
It had integration with Facebook and Twitter API.
Sadly, back in 2013, the tech path chosen was... jQuery Mobile. So, nothing really good would come from that.